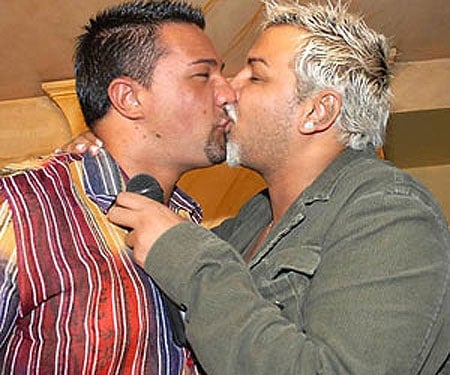 Gay vows are making the headlines in Bulgaria as a famous drag queen weds his partner.
Azis, a drag pop star whose "liking for plastic surgery, and his penis enlargement and lip surgery" has not gone unnoticed in the eastern European country, exchanged rings with his partner Niki Kitaetsa in a ceremony they will repeat before a concert audience in Sofia tonight.
According to the Sofia news agency, "After the concert Azis and his beloved will travel to Germany where they will have their official wedding."
The agency also reports that tonight's concert will be his last before a Bulgarian audience that has grown used to his flamboyant stunts and videos, two of which I present to you after the jump...