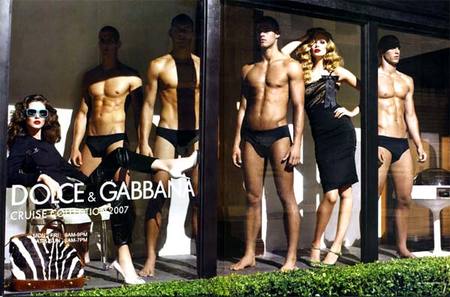 Chad White makes a fresh appearance as a model under glass in Dolce & Gabbana's new 2007 Cruise Collection ad campaign.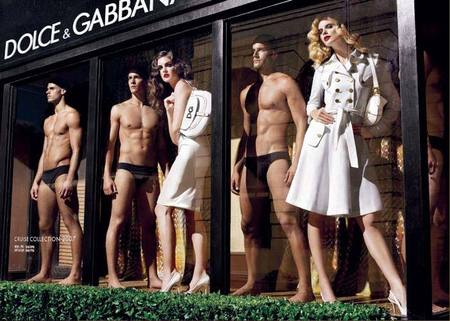 Joining him in the black swimsuit is newcomer Clint Mauro, and what fine living mannequins they make. Click to enlarge.
Two more campaign shots, including one NSFW Chad White and more clickable shots of Mr. Mauro after the jump...
And more Clint Mauro…
You may have missed…
Chad White for Dolce & Gabbana Jewels [tr]
Chad White Brings all the Boys to the Yard [tr]
Best Ways to Stay Cool: Avoid Chad White [tr]
Chad White and Steven Klein Do Swimwear [tr]