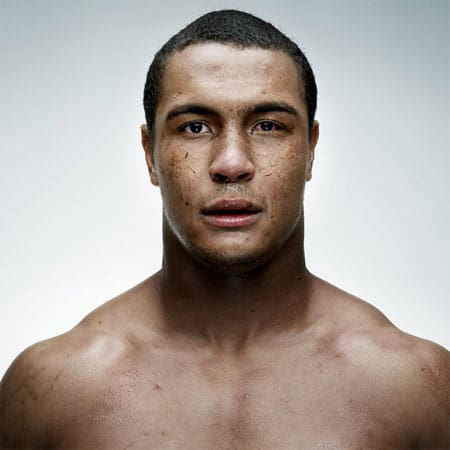 Via Queerclick (site NSFW) comes the photography of Denis Rouvre. Rouvre traveled throughout France in 2006 taking 220 portraits of rugby players after their matches. The results are being shown in an exhibition in Paris from October 24 until December 2 at the Espace Guillaume Expo at 32 rue de Picardie.
Think of them as a raw alternative to the polished posteriors of Dieux du Stade.
Two more shots after the jump...
And don't miss…
Sportrait: Frederic Michalak [tr]
Rugby Ad: From London to Paris, with Love [tr]
Rugby Icon Ian Roberts Battled Slurs with Kisses [tr]
Rugby Players Gone Wild [tr]
Sportrait: English Rugby Chill Out [tr]