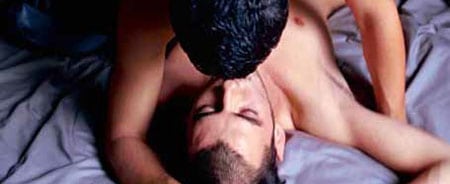 French activist groups are charging that the nation's Advertising Standards Authority is discriminating after they reportedly banned an advertisment advocating AIDS prevention for being too explicit.
The ad, which urges men to use protection warns that each day in France, four gay men discover they are HIV positive.
According to eitb24, activist groups accuse the watchdog agency of having a double standard: "French organizations devoted to the fight against AIDS such as Act Up Paris criticized on Wednesday that advertising is judged depending on whether its characters are gays or heterosexuals. 'This kind of measures are not taken when the protagonists are heterosexuals. It is an insult to the gay community', a spokesman for the Act Up Paris organization said. The French organization called for the campaign to be broadcast in gay media as well as in the rest of the media and asked France's Health Ministry to condemn the Advertising Standards Authority's veto."
See the full ad, AFTER THE JUMP (possibly NSFW)...
Earlier
NYC Releases Sobering Report on Young Gay Men and HIV [tr]