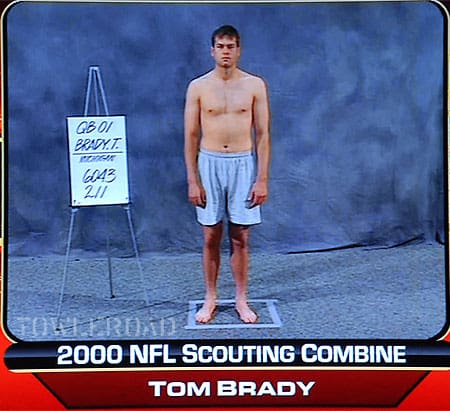 Those of you who caught the Patriots-Giants game last week, as Brady took the Pats to an undefeated 16-0 pre-playoff season, were treated by the NFL sportscasters to a look at Brady's 2000 tape from the annual meat market for recruiters, the NFL combine 2000 NFL combine tape.
The Stetson-cologne-hawking - Vman-pinup - potential Calvin Klein underwear model has come a long way, baby. Looking forward to the play-offs.
Here's the field along with some questions for the contenders.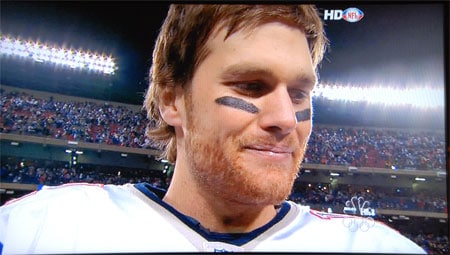 You may have missed…
Tom Brady and the Art of the Bulging Brief [tr]
Tom Brady Offered $1 Million to be Calvin Klein Underwear Stud? [tr]
Tom Brady for Stetson [tr]
Tom Brady Enters Wet T-Shirt Contest in Vman [tr]