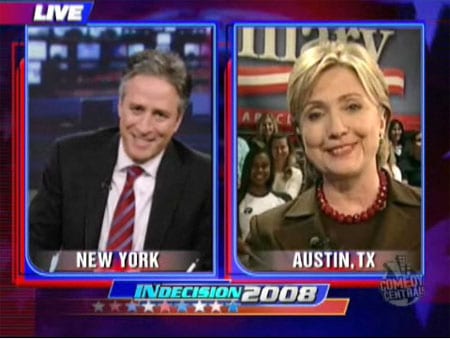 Hillary Clinton appeared via satellite from Texas on last night's The Daily Show with Jon Stewart.
Said Clinton: "Personally, I'm thrilled that we have a Democratic party and a country that has given both of us the opportunities to make our cases to the American public and to make history. And it's going to be a unified Democratic party. We're going to get behind whoever our nominee is and we're going to go in to the general election and I think we're going to win and thank goodness we will because we desperately need a Democrat back in the White House."
View the appearance, AFTER THE JUMP...
PART ONE:
PART TWO: