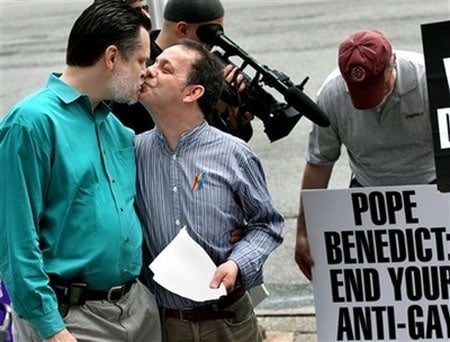 In a demonstration organized by Dignity USA, gay Catholics gathered opposite the United Nations in New York over the weekend to protest the Pope's upcoming arrival. He'll arrive at Andrews Air Force Base and sweep through Washington before arriving in New York on Friday for a weekend visit.
Among the demonstrators Were Brendan Fay and Tom Moulton, who were recently in the news after traveling to Poland to protest President Lech Kaczynski's unauthorized use of their wedding photos during a national broadcast.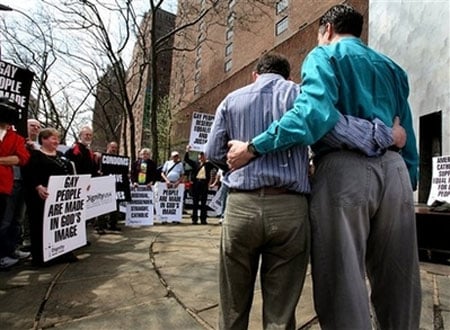 Two more photos, AFTER THE JUMP...