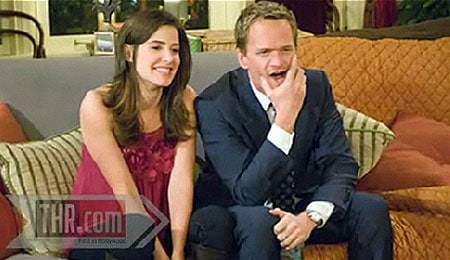 Neil Patrick Harris offered a soundbyte to the Hollywood Reporter reflecting on his coming out and the reactions people have had. He's perhaps one of the best examples that a gay man can play a straight role without any of the oft-predicted career fallout — in fact even he gets off on his love scenes with women.
Says Harris: "There have been very few negative repercussions about my revelations about my personal life, partly because I was on the show already playing Barney, partly because I was very candid with everyone in my work world about my life so it asn't like this big scandalous revelation. It was a nice moment of clarity and exhalation to see that everyone kind of shrugged...there's a lot of people that appreciate that an actor acts," joking, "I made out with Cobie Smulders last week on the show, and when I watched it I got an erection. And she's a chick, you know what I'm saying?"
Watch it, AFTER THE JUMP...