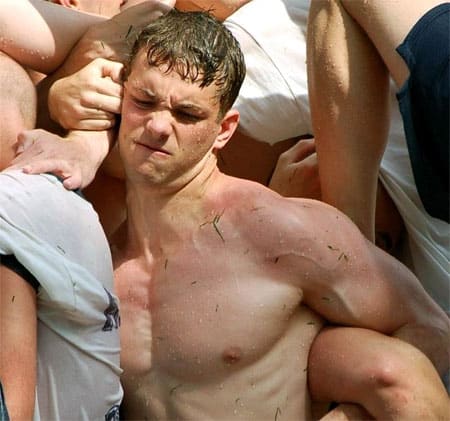 With all the same-sex marriage excitement, we almost missed thes Herndon Climb, the annual mounting of the lard-slicked obelisk at Annapolis which was almost canceled this year.
More shots and a clip of the action AFTER THE JUMP and at A Cause Des Garcons...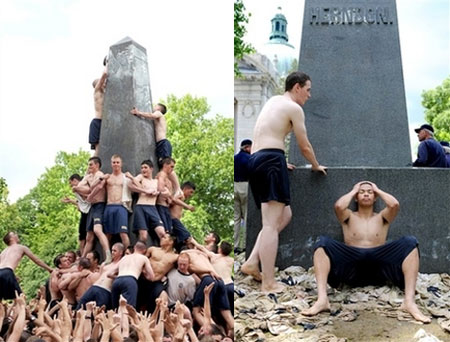 you may have missed...
Herndon Climb Under Review: Too Greasy...or too Gay? [tr]
The Herndon Climb: It's That Time Again [tr]
2006 Herndon Climb: Greasing Up the Pole [tr]
Smells Like Team Spirit [tr]
Wetter, Greasier, Fleshier [tr]
More AFTER THE JUMP...
At the academy, slipping, sliding to top [baltimore sun]
Plebes Rise To Occasion As Tradition Carries On [washington post]
Herndon Climb time: 2:35:59 [tr]