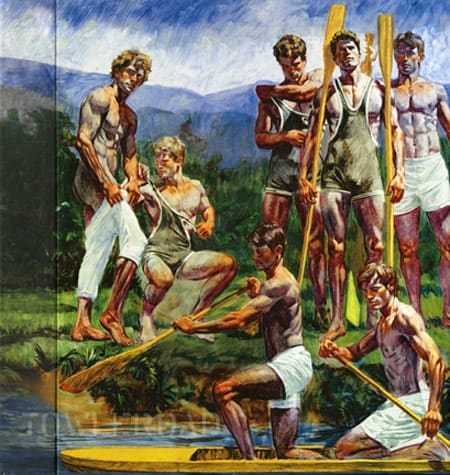 Here's the cover of the new "adult" Abercrombie & Fitch Quarterly which is being released across the pond and at Barack Obama rallies only. If the cover is any indication, the catalog features male photos from behind (so I'm not sure how it's much different from the old ones) and the women (as well as anyone non-white) seem to have been vanquished from this land of Adam & Steve. It's rumored to cost $200 bucks.
It appears someone made a Bruce Weber collage and then got busy with the Photoshop "colored pencil" effect.
Full cover (possibly NSFW) AFTER THE JUMP...
Previously
Obama's Abercrombie Boys: Case Closed [tr]