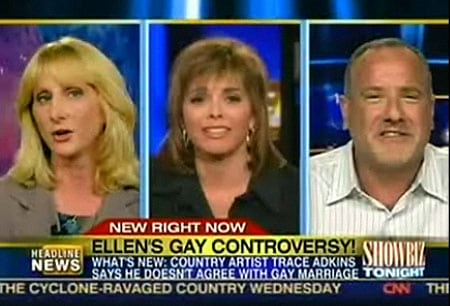 CNN's Showbiz Tonight covers "Ellen's Marriage Mania" and Wendy Wright of the Concerned Women for America and gay PR man Howard Bragman, who announced that he's marrying his partner, face off.
"Why do you care so much about what other people do in their bedrooms?"
Watch it, AFTER THE JUMP...