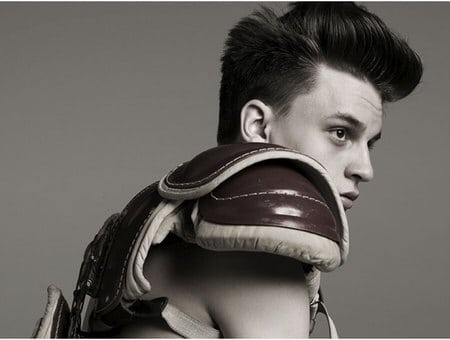 LAst week I posted the finalists, in the Vman/Ford Models Model search who were on their way to L.A. for a photo shoot with Hedi Slimane.
Well, the winner has been crowned and his name is Petey. Whether or not you agree with the "types" chosen, as you can see, compared to their audition photos, a little hair and make-up and a photographer, Hedi Slimane, who knows what he's doing can go quite a long way. Styling by Nicola Formichetti.
Check out the runners up and their shots, AFTER THE JUMP...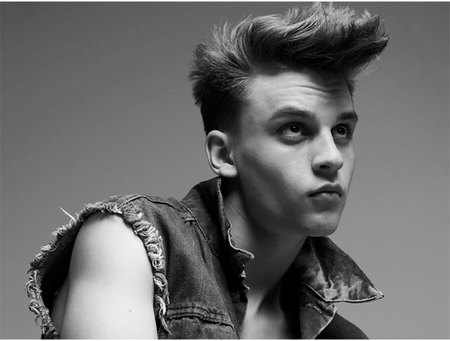 This is AJ, above. And Adam, below.
related modeling poses
Finalists Announced for VMan/Ford Models Model Search [tr]
Karl Lagerfeld Worships Model Brad Kroenig in New York [tr]
David Gandy the New Dolce & Gabbana Briefs Dandy [tr]
Kerry Degman and Oraine Barrett Steam Up Out's Hot Issue [tr]
The Eyes Have it [tr]