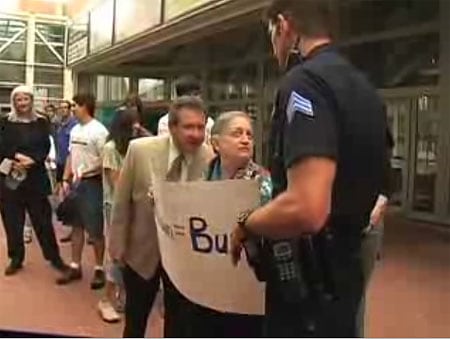 Here's Carol Kreck, a 61-year-old librarian, being removed from a McCain town hall meeting in Denver on July 7th, and ticketed for trespassing, for holding a "McCain=Bush" sign...
Kreck asks, but why would Republicans find a "McCain=Bush" sign so offensive?
According to Think Progress, "In 2005, the White House had three activists expelled from a Denver public forum with President Bush because it was the administration's policy 'to exclude potentially disruptive guests from Bush's appearances nationwide.'"
Watch it, AFTER THE JUMP...