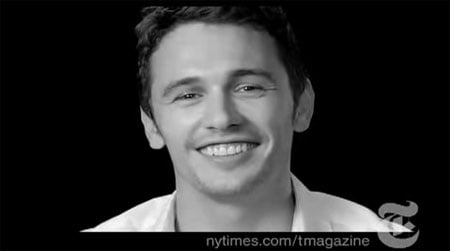 James Franco gives a charming interview to Lynn Hirschberg of the NYT in which he discusses Pineapple Express which he says he basically sees as a love story between a drug dealer and his client. They also talk about Milk (in which he plays Harvey Milk's lover Scott Smith), and Franco offers up the answer to what will likely be the most frequent question he gets on press junkets:
"Doing Milk was an incredible experience and I talked about how My Own Private Idaho had such an effect on me and also Drugstore Cowboy. Gus van Sant had been a hero of mine since I was a teenager and Sean Penn as well. And so it was a chance to work with two of my heroes. I will be asked what it was like to kiss Sean Penn about a million times and the few times I run into paparazzi that's their new annoying thing. It was uncomfortable. Especially like the first time we did it. We didn't do it many times but the first kiss of the film he had on — he grew a beard but he needed a slightly thicker beard so he had some hairs intertwined in his real hairs and so we kissed and those kept getting in my mouth, and it was just kind of uncomfortable, and not that fun...(jokes) When I saw Spicoli, I just wanted to make out with him!"
Watch it, AFTER THE JUMP...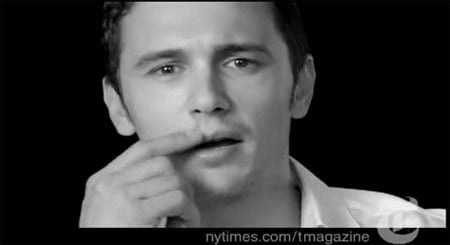 Related
Sean Penn and James Franco as Lovers in Milk [tr]
Screen Test | James Franco [nyt]