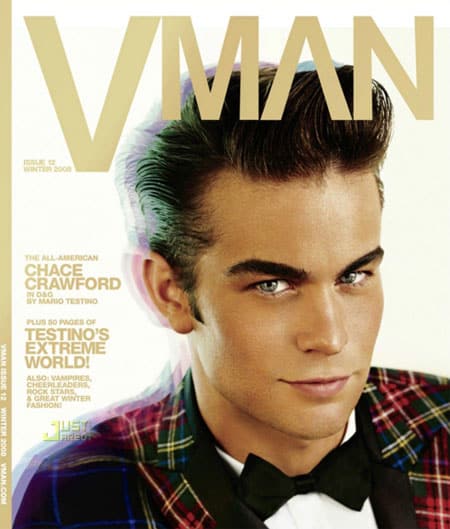 Mario Testino shoots Chace Crawford for the new issue of Vman.
Says Chace about bein' pretty: "There are a lot of adverse effects of being a certain type, which I am. Look, I wouldn't be in the business if I didn't feel I had what it takes to have longevity. Everyone has a certain castability, or quality they're always going to have to fight. I think the best remedy is to reinvent yourself. I'm not going to take the same type of role in the future."
Two more shots AFTER THE JUMP...
(via just jared)