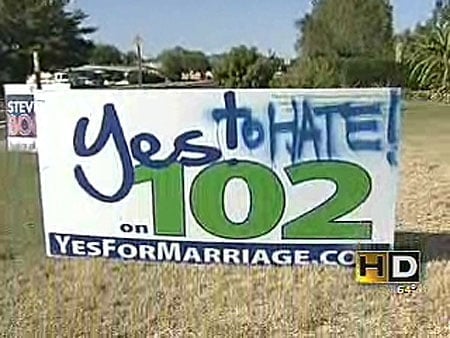 More than 100 campaign signs near Phoenix urging voters to vote yes for an amendment that would define marriage in Arizona as between a man and a woman were themselves amended over the weekend, indicating that a "yes" vote would be a vote for hate:
"A spokesperson for the campaign said the damage has totaled nearly $6,000. A spokesperson for the group that opposes Proposition 102 said they condemn the vandalism and that it has no place in a rational debate."
Watch a report on the incidents from ABC15, AFTER THE JUMP...
(via queerty)