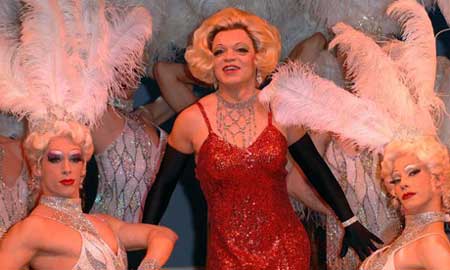 Graham Norton is about to make his stage musical debut in the London production of La Cage Aux Folles. His performances begin January 19th when he begins in the role of Alban.
Norton told The Times: "I've never before done actual drag and it's quite a shock, I can tell you. You look at yourself as the slap goes on and you think, 'It's me. It's me. It's still me.' Then comes a tipping point – the lips? The wig? – and suddenly it's, 'Oh my God! Who is that?'"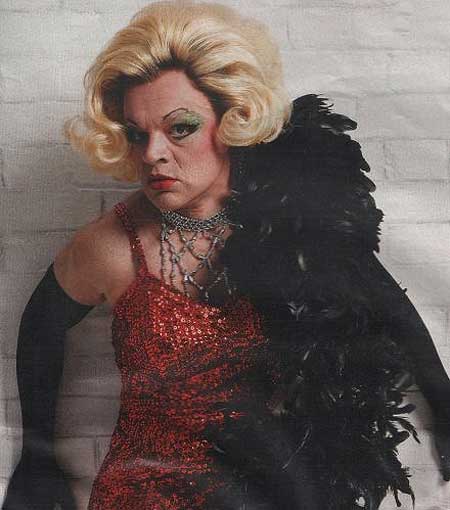 In the lengthy interview, he also remarked about the show's classic tune "I Am What I Am". Says Norton: "Which these days is a hackneyed anthem drag queens and fag hags everywhere sing at the drop of a hat. But back when I first heard it all those years ago, it was incredibly moving, both in terms of where I was in my own life and where gay culture was – a whole generation about to be decimated by Aids. The idea that what people laugh at and deride you for is also what makes you special is definitely something I can relate to. As a kid, I was very much afraid of my own campness. In terms of self-acceptance as a young man it was my biggest hurdle, and that's why the song's lyric and attitude spoke to me so powerfully. Of course, age and experience alters your perspective. Now, at 45, the number that gets me the most is The Best of Times. Seize the moment! None of us knows how much longer we've got."
Watch a clip of Norton in La Cage (he doesn't sing he claims, because his voice is 'embargoed' until the show begins), AFTER THE JUMP...