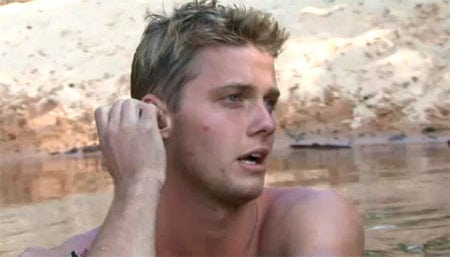 In an interview with Reality Blurred, gay 19-year-old Survivor Tocantins contestant Spencer Duhm expresses embarrassment over last season's gay contestant Charlie Herschel and the 'bromance' he had with fellow straight contestant Marcus (a friendship which Charlie has claimed the show's producers edited to heighten romantically).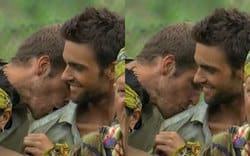 Says Spencer of Charlie: "First of all, I'm not crushin on Marcus. I understand, first of all, you can do whatever you want, but, have a little discretion, he's straight. Like, leave the man alone. Ugh. It just baffles me. Every time he opens his mouth it's just like 'I love Marcus, Marcus is great. I feel protective when he's around. I feel nervous when he's not around.' It's kind of like alright you have a serious crush on him. This isn't jokin. Stop. Just stop. I'm embarrassed for him. I know he's gotta be sitting at home embarrassed, red-faced."
In the same interview, Duhm thanks God that he's straight-acting and that his voice doesn't sound like a gay man's:
"I don't like come across like most of the gay guys but I am, so I'll probably be like—but then again, JP was gay and nobody knew that on the show; he was about the straightest I've ever seen. … But I won't be Todd, I surely won't be Coby. I won't be Charlie. Holy shit. I talked to my parents and I was like, 'Mom, do I sound like that?' she was like, 'Sweetheart, no, I would never let you go out in public if you sounded like that.' Thank God."
Watch an unrelated clip of Spencer giving straight talk to fellow contestant Sandy from last night's premiere, AFTER THE JUMP...
Spencer Duhm: 'I want to be a follower, because that way they just overlook me'" [reality blurred]
Previously
Meet Survivor: Tocantins Gay Competitor, Spencer Duhm [tr]