Remember the ad from GetToKnowUsFirst.org which Los Angeles affiliate KABC refused to air during the inauguration but then promised to air during a "high profile" position at a later date?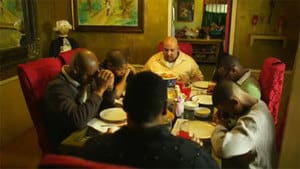 Now it's been revealed that Los Angeles affiliate KNBC refused to air the same ad during the Super Bowl, claiming, like KABC did, that the NFL doesn't air "advocacy" ads. However, it appears they lied:
GLAAD reports: "Despite this policy, other advocacy ads aired multiple times throughout the day's NFL-controlled programming. Among the advocacy ads which did air were PSAs for TobaccoFreeCA.org and DontBeAnAsterisk.org, an anti-steroids advocacy campaign."
Said John Ireland, of GetToKnowUsFirst.org: "We bought ads before, during and after the Super Bowl in ten markets across California. We planned this buy weeks in advance and heard late Friday that the NFL rejected our ads because they violate the NFL's 'no advocacy' policy. I was truly stunned while watching the programming, to see that they had selectively blocked our ads, while allowing other advocacy ads to air."
Watch the ad, AFTER THE JUMP...
Get To Know Us First press release [pdf]
Super Bowl Ad Featuring Gay Family Rejected by KNBC [glaad]