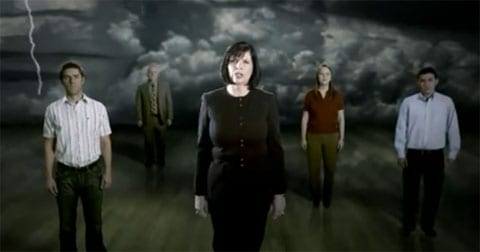 Is this the trailer for the Twilight sequel? The National Organization for Marriage's fear-mongering zombies have risen from their graves because same-sex marriage is taking over the country, apparently. This new ad, complete with storm clouds and lightning bolts, has gone national.
What a joke. These people obviously have no idea what love, or truth, is.
Watch them try to use the rainbow against us, AFTER THE JUMP...
(via joe.my.god)