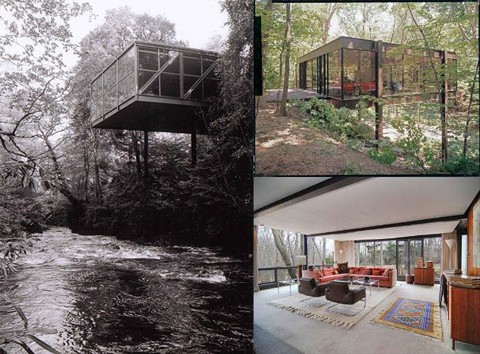 Anybody got a cool $2.3 million? "...cantilevered over the ravine, these two steel and glass buildings, which can never be duplicated, have incredible vistas of the surrounding woods. This is a unique property designed by A. James Speyer and David Haid, both notable architects of the 20th Century. Estate Sale Sold -No disclosures! This is an amazing architectural treasure."
The question isn't "what are we going to do," the question is "what aren't we going to do?"
Relevant Bueller scenes, AFTER THE JUMP...