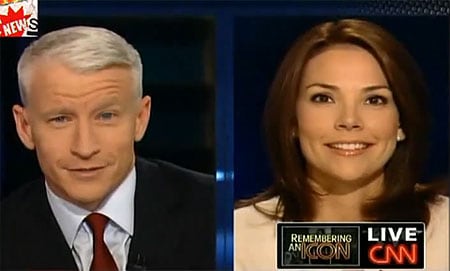 Anderson Cooper shared a personal Michael Jackson story last night on AC360:
"When I was 10, for some odd reason, I went to Studio 54 with Michael Jackson and a bunch of people and I had no idea who he was and I saw him dance and I was like, Oh, that guy is a really good dancer. Why I was at Studio 54 is a whole other story... Child welfare authorities probably want to talk to my mom."
Watch it, AFTER THE JUMP...