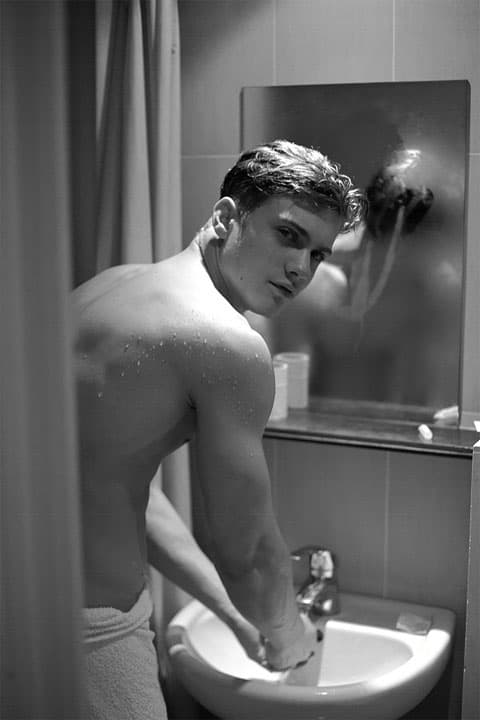 AJ Abualrub, who was one of the finalists of Vman's model search last year, has quietly been making a name for himself. Photographer Eric Sposito followed him to Paris for castings.
Three more shots, AFTER THE JUMP...
Previously...
New York's Male Models Lead the Unglamorous Life [tr]
Platinum: Fabien Baron for Calvin Klein [tr]
Vman Goes Quarterly: Flaunts New Faces [tr]
More from this shoot at Of The Minute.