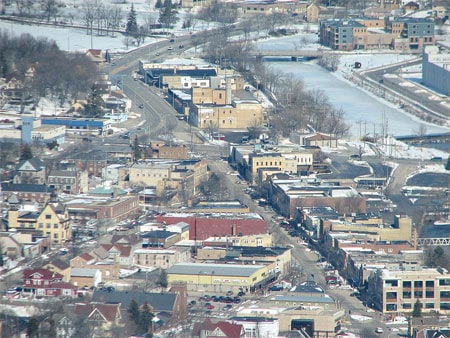 Jim and Ginny Maziarka, of West Bend, Wisconsin, have been waging a battle against their town's library because there are gay and lesbian-themed books on the shelves: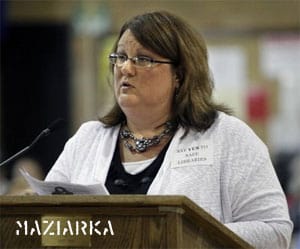 "With the debate raging, the city council voted in April against renewing the terms of four library board members, in part because council members thought the board was dragging its feet, library director Tyree said. The Maziarkas were still fighting to have books moved, having identified 82 questionable titles -- more than double their original list. Then they stopped targeting a list of books and circulated a petition that asked the board to label and move to the adult section any 'youth-targeted pornographic books' -- including books that describe sex acts in a way unsuitable for minors. The books could still be checked out freely by anyone. 'We're not talking about educational material. We're talking raunchy sex acts,' Maziarka said. One book she objects to is 'The Perks of Being a Wallflower,' in which a fictional teenage boy tells about his freshman year in high school, including rape and homosexual and heterosexual sex between teens."
The Maziarka's battle has spread outside their town, to Milwaukee, where a supporter has called for a public book burning.
Read about the entire, despicable, battle here, and watch two clips — one of Ginny Maziarka speaking at a public hearing, and a Christian talk show segment about the Maziarkas' crusade, AFTER THE JUMP...
Ginny Maziarka speaking at the West Bend library hearings:
A segment from Christian talk show Crosstalk America, about the West Bend goings-on, from a conservative Christian bigot perspective, of course:
In Focus 4/1/2009: Jim & Ginny Maziarka & the West Bend Library from Crosstalk America on Vimeo.