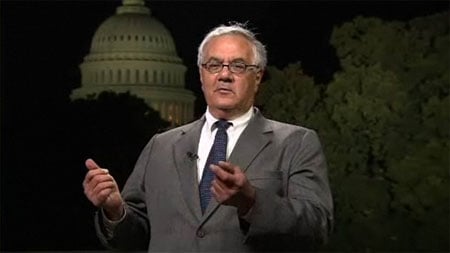 Jay Leno asks Barney Frank 10 questions - among them his favorite show on TV, his best celebrity impression, if he can name the last 10 Presidents in 15 seconds, and who he'd choose to have dinner with - Glenn Beck, Rush Limbaugh, or Ann Coulter.
Answers Frank: "I guess of the three, I would take Rush Limbaugh, because it would be very painful and he would come with the painkillers, which he always has."
Very entertaining.
Watch, AFTER THE JUMP...