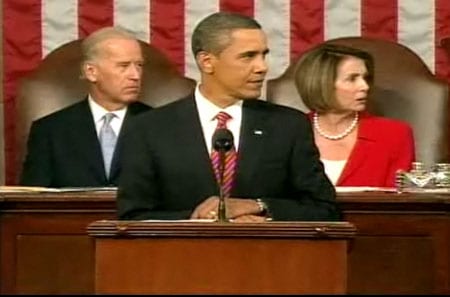 Those of you watching the President's address on health care heard the word "lie!" shouted clearly from the Republican section of the joint session of Congress when Obama said that the reforms he is proposing wouldn't apply to illegal immigrants.
The disrespectful heckler was apparently Rep. Joe Wilson (R-SC). His Twitter is @CongJoeWilson.
Watch, AFTER THE JUMP...