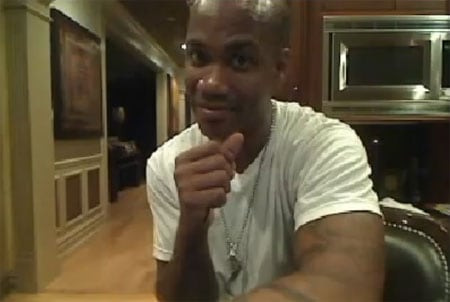 You may remember a post I did in April about NBA free agent Stephon Marbury, who was being mocked by other players because of a "gay" YouTube video in which he sobs and is consoled by an unidentified male friend.
Now, Marbury has again taken to YouTube to deny he's gay. It's also the first gay denial video I've seen in which the guy denying the gay rumors shows off painted toenails studded in rhinestones.
Watch, AFTER THE JUMP...