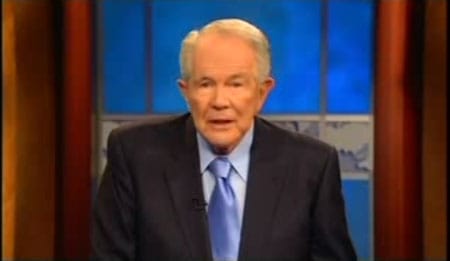 On yesterday's edition of The 700 Club, Pat Robertson made the absurd claim that gays want to destroy marriage:
"I don't really believe that homosexuals want to get married. What they want to do is destroy marriage and some of the other things that we have in our society. There's been an outright campaign against the traditional moral values that have grown up in a Judeo-Christian culture. And they don't want any, any hindrance to their particular lifestyle or their particular way of having sex..."
Watch, AFTER THE JUMP...