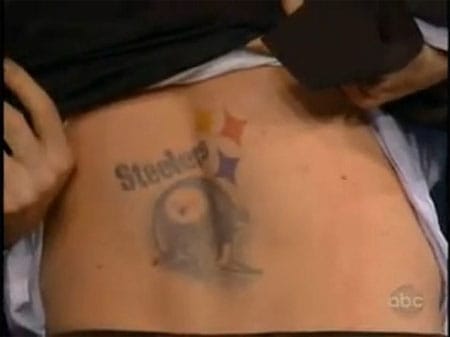 Jake Gyllenhaal appeared on Jimmy Kimmel Live and showed off his (hopefully fake) Pittsburgh Steelers back tattoo, and talked about the merkin he wore during sex scenes in his new film.
"When I told people I wear merkins they look at me really oddly. Because they thought maybe I have no pubic hair, or maybe I have crabs. I'll leave that up to you to decide."
Watch, AFTER THE JUMP...