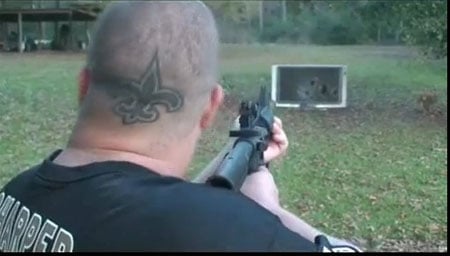 I'm not sure if this is a better example of a waste of a TV or a waste of brain cells.
The AP reports: "Wayne A. Spring told his friends that if New Orleans beat the Washington Redskins on Sunday, anyone who wanted could come to his house and shoot his television. Spring said as soon as the undefeated Saints kicked the winning field goal, his phone started ringing. About a dozen gun-toting Saints fans showed up at his home in Albany, about 50 miles northwest of New Orleans, and shot up his TV in the back yard. Spring put the video on YouTube and says it has had over 145,000 hits in three days."
And that count is up to 600,000+...
Watch, AFTER THE JUMP...
(thanks rex)