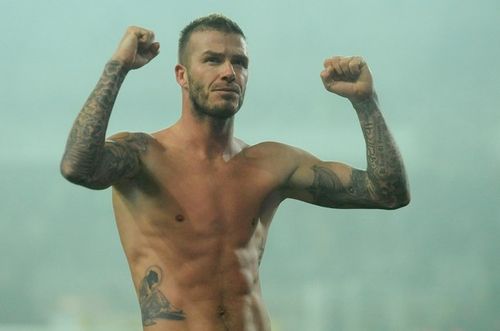 David Beckham celebrated AC Milan's 3-0 victory over Juventus at the Olympic Stadium in Turin by removing his shirt to reveal a brand new tattoo of Jesus Christ. The tattoo is modeled after this painting — The Man of Sorrows, by Matthew Brooks.
Beckham also amused fans by changing his pants mid-match, revealing a pair of black briefs. He also celebrated with teammate Luca Antonini by giving the defender an opportune chance to suck on his nipple.
One more shot, AFTER THE JUMP...