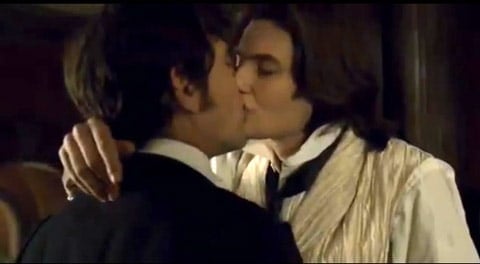 Dorian Gray actor Ben Barnes was asked about what it was like for him to kiss Ben Chaplin in the film.
Said Barnes: "Stubbly. He'd snogged a man in a play before. He said: 'You might be nervous now but when you see it on film you'll be proud of it, it's something to overcome.' It didn't register any differently to seeing myself kissing anyone else on screen."
That kiss, in case you missed it, AFTER THE JUMP...