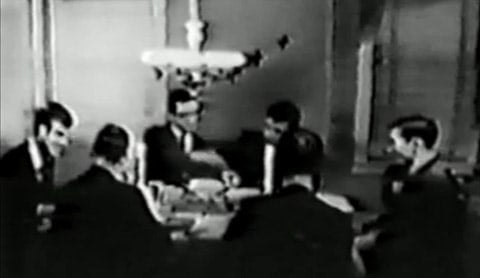 An amazing CBS news clip here, a 1967 Mike Wallace report on "The Homosexuals". 
"This much is certain. Male homosexuals in America number in the millions. And their number is growing. They are attracted mostly to the anonymity that a big city gives them. New York, Chicago, Los Angeles, San Francisco. The permissiveness and the variety of the city draw them. The average homosexual if there be such, is promiscuous. He is not interested in or capable of a lasting relationship like that of a heterosexual marriage. His sex life, his love life, consists of a series of chance encounters at the clubs and bars he inhabits, and even on the streets of the city. The one-night stand is a characteristic of the homosexual relationship...."
Watch (the whole thing really is a must-watch), AFTER THE JUMP...
(via Dave White at The Advocate)