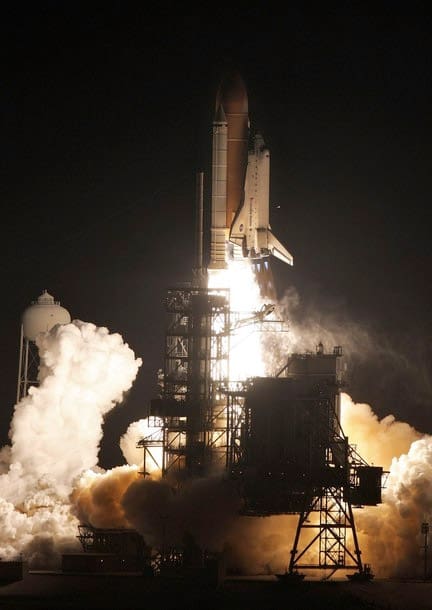 While you were sleeping, Space Shuttle Endeavour blasted off on a mission to the International Space Station, to deliver a new module that "will bring a bay window view to our celestial backyard."
The 4:14am EST launch was likely the last nighttime launch ever for the program. The astronauts are to spend 13 days in space. There are four more space shuttle missions scheduled before the program ends.
Watch, AFTER THE JUMP...