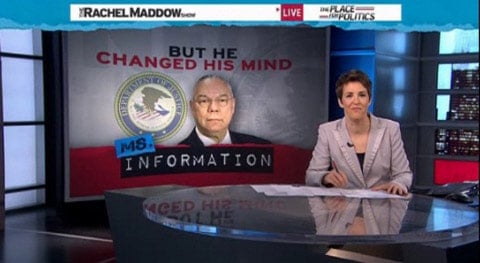 Last night, Rachel Maddow discussed the Department of Justice's defense of "Don't Ask, Don't Tell" (I mentioned that the brief filed yesterday inspired HRC to wake up and get on Obama's case) and its use of an old Colin Powell position to bolster its argument.
Maddow also talked about former General John Sheehan's 'apology' for saying gays in the military were the cause of the 1995 Bosnian massacre at Srebrenica.
Watch, AFTER THE JUMP...
Visit msnbc.com for breaking news, world news, and news about the economy