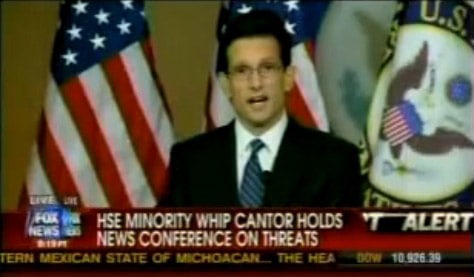 GOP Rep. Eric Cantor, in a press conference this morning, accused Democrats, who have received the majority of hate threats over the health care bill, of fanning the flames by publicly discussing the violence and threats that have been directed at them.
"It is reckless to use these incidents as media vehicles for political gain."
Watch, AFTER THE JUMP...