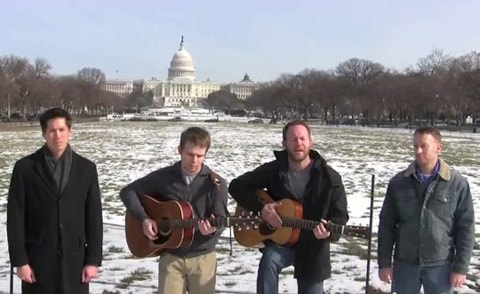 Gay musicians Tom Goss and Matt Alber (whose beautiful track "End of the World" you may have already heard) team up for "Who We Are", a song they wrote to protest 'Don't Ask, Don't Tell'. In this video they're joined by discharged U.S. Air Force Staff Sergeant David Hall and discharged Air Force Major Mike Almy.
The songwriters suggest a donation to SLDN for a free download.
Watch, AFTER THE JUMP...
(via popular publicity and the new gay)