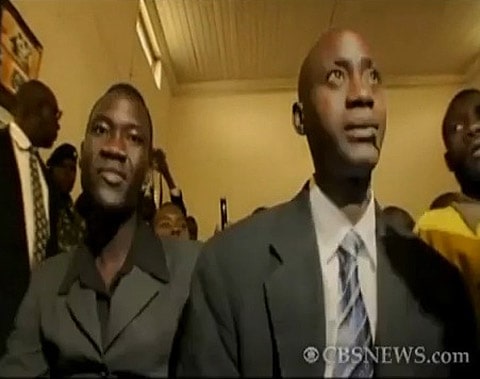 Assistant Secretary of State for Public Affairs Philip Crowley mentioned the conviction of Malawi gay couple Tiwonge Chimbalanga and Steven Monjeza yesterday in the State Dept. press briefing.
Said Crowley: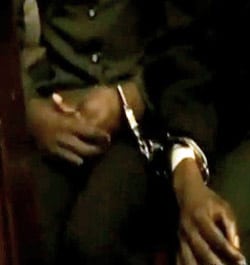 "The United States is deeply disappointed in today's conviction of same-sex couple Tiwonge Chimbalanga and Steven Monjeza in Malawi. We view the criminalization of sexual orientation and gender identity as a step backward in the protection of human rights in Malawi. The Government of Malawi must respect the human rights of all of its citizens. The United States views the decriminalization of sexual orientation and gender identity as integral to the protection of human rights in Malawi and elsewhere in the world."
Malawian Minister of Information, Leckford Mwanza Thotho made a statement about yesterday's conviction of Steven Monjeza and Tiwonge Chimbalanga for "gross indecency" and "unnatural acts". Said Thotho: "What we are saying is that the ruling or the court proceeding as of today, reflects our tradition in Malawi. It just shows that the gay issue is against our culture in Malawi."
Some additional details on the conviction from the NYT:
"Magistrate Nyakwawa Usiwa Usiwa, in delivering Tuesday's judgment in a small courtroom in Blantyre, the country's commercial capital, was similarly stern. He referred to the crime as 'buggery,' using language from when Malawi was a British colony and the current law was written. He found both men guilty of "carnal knowledge" that was 'against the order of nature.' He said the two had been 'living together as husband and wife,' which 'transgresses the Malawian recognized standards of propriety.' As the judgment was translated for them from English into Chichewa, the defendants barely flinched. Then they were hastened out of a back door, escaping a taunting crowd that already was celebrating their conviction."
Sentencing is scheduled for tomorrow.
Watch a CBS News report on the conviction, AFTER THE JUMP...