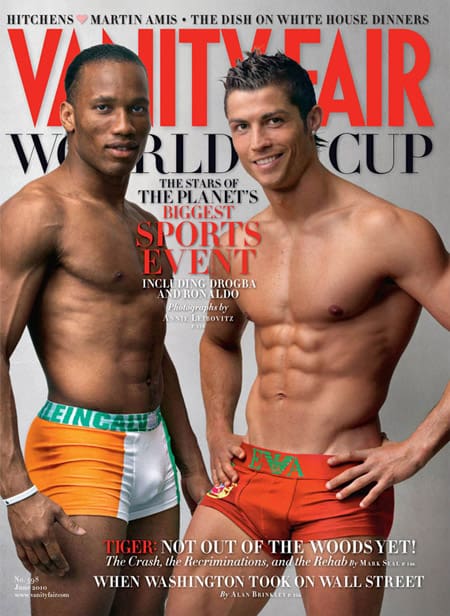 In anticipation of next month's World Cup, Ivory Coast footballer Didier Drogba and Portugal's Cristiano Ronaldo cover the June edition of Vanity Fair, for which Annie Leibowitz stripped a bunch of international footballers down to their (designer) briefs.
One more shot and a video, AFTER THE JUMP...
Here's the article at VF...