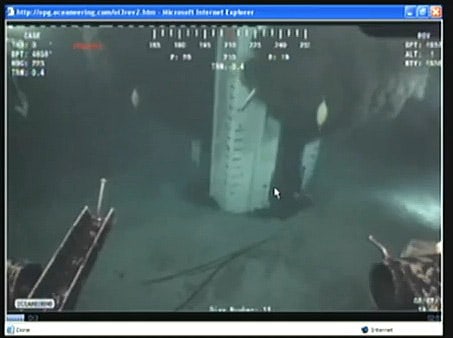 Here's new video of BP's failed efforts to contain the oil leak via placement of a dome last weekend. It's brief, but shows the oil still gushing from the dome once it was lowered. To give you an idea of the amount of oil, that's a four-story chamber that weighs close to 100-tons.
BP said today that the cost of the response to the disaster so far has reached $450 million.
Watch, AFTER THE JUMP...