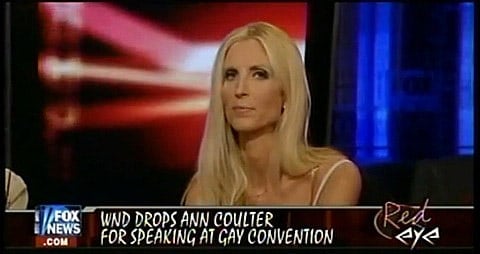 The war between Ann Coulter and WorldNet Daily founder Joseph Farah over Coulter's attendance at gay conservative group GOProud's Homocon party continues, on FOX's Red Eye.
Watch, AFTER THE JUMP...
In related news, Farah will be appearing on Michelangelo Signorile's Sirius radio show at 4:30 pm EDT this afternoon to discuss it.