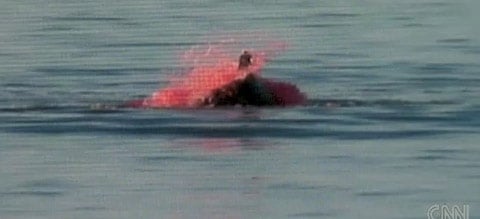 Large groups of seals have become more prevalent in the waters off of Cape Cod in recent years, and that has attracted predators like Great White Sharks, though this is the first one spotted this far north in Massachusetts this summer.
A family at the beach on the Provincetown/Truro border between High Head and Race Point Beach watched a Great White Shark attack a seal and got most of it on film.
Watch, AFTER THE JUMP...