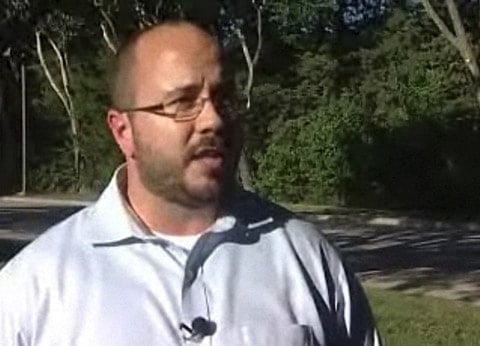 Earlier this week, I posted about the death threats posted to the front door of gay Kansas House candidate and Army veteran Dan Manning's home. Manning spoke with local station NBC2 about the threats:
"It was very scary. I wondered if there was still someone waiting at the house, someone who was waiting for me to come home. I checked the doors, checked the locks and called the police right away. It clearly has to do with my campaign and my sexual orientation. I was hoping I wouldn't have to talk about this during this campaign, because it really is a distraction from what's important."
Manning's opponent, incumbent Brenda Landwehr, has been using Manning's sexual orientation to stir up her constituents.
Watch, AFTER THE JUMP...