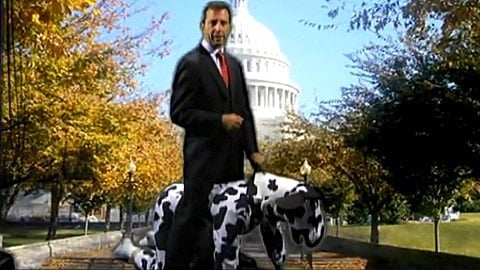 What do you do if you're a long shot candidate with nothing to lose? Parody the most well-known commercial of the year.
The Swamp reports: "Freilich is running against longtime Sen. Pat Leahy (D) in the Vermont Democratic primary on August 24. The video includes Freilich's argument that Leahy represents the 'same old Washington nonsense,' and a pledge only to serve two terms."
"I'm on a cow."
Watch, AFTER THE JUMP...