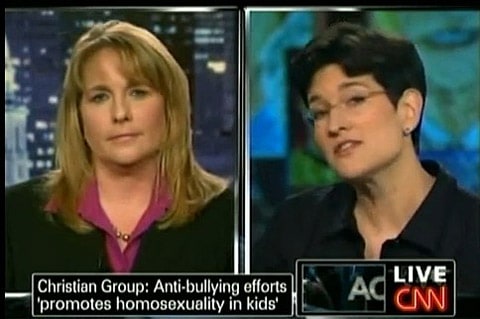 Earlier this week I posted about Focus on the Family and their efforts to stop anti-bullying efforts in school, saying it's a back door to homosexual indoctrination.
Candi Cushman of Focus on the Family, Eliza Byard of GLSEN, and author Rosalind Wiseman discuss their claims with Anderson Cooper.
Watch, AFTER THE JUMP...