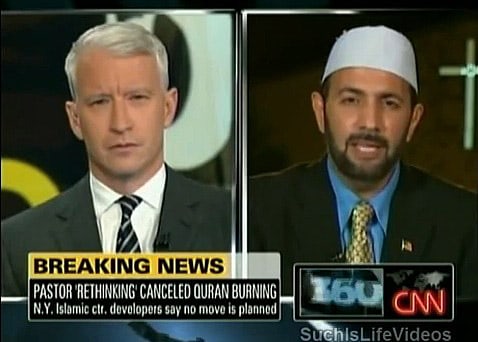 Anderson Cooper covered the whole Pastor Terry Jones Quran-burning/NYC mosque sham.  Imam Muhammad Musri (Islamic Society Of Central Florida) accuses Jones of blackmail for drumming up publicity by lying about a scheduled meeting between himself and folks behind Park51.
In part two, Anderson talks with Jeffrey Toobin, David Gergen, Zuhdi Jasser and Paul Begala.
Watch, AFTER THE JUMP...