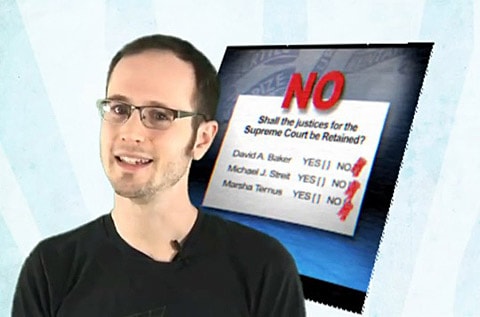 Last week, the National Organization for Marriage (NOM) released an ad in support of the right-wing campaign to replace three Iowa Supreme Court justices who helped approve the state's marriage equality law.
Stop8.org has now released a spot taking down the lies (it's filled with them) which form the basis of NOM's ad.
Watch, AFTER THE JUMP...
First, NOM's Iowa ad:
And now, Stop8.org's takedown: