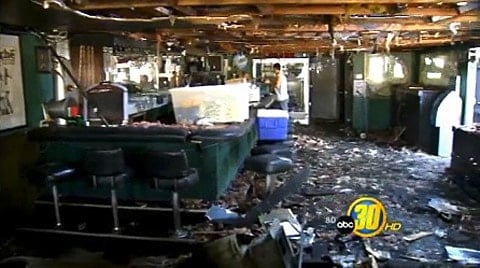 Early Sunday morning a fire destroyed Fresno's bear and leather bar, The Den.
The Fresno Bee reports: "A fire early Sunday morning caused an estimated $130,000 in damage at a bar in southeast Fresno. Fresno Fire Department officials said crews arrived at The Den Bar... to find a fire on the exterior of the building along a wooden fence. Within minutes, the fire spread to the attic of the bar. The fire damaged a storage area and the bar's interior. The bar was closed, and a neighbor reported the fire. No one was hurt."
Watch a news report on the fire from ABC30, AFTER THE JUMP...