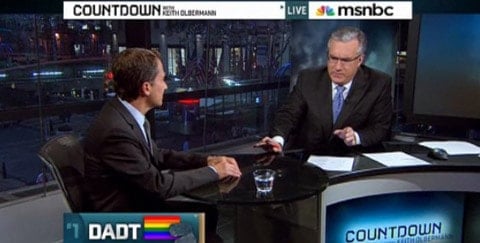 Former Clinton aide Richard Socarides sat down with Keith Olbermann to discuss Lady Gaga, the DADT cloture vote tomorrow, and its chances.
Says Socarides: "If [those who want to hold off repeal] accomplish this, it will be a horrific fraud on the American people and really a massive failure of leadership at the Pentagon, at Congress, and even at the White House, because they waited too long."
Watch, AFTER THE JUMP...
Visit msnbc.com for breaking news, world news, and news about the economy