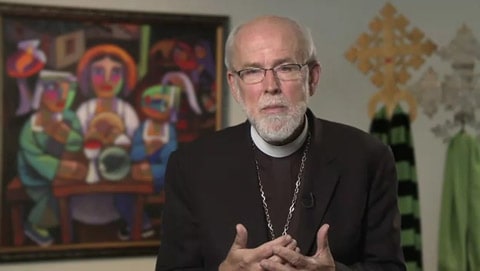 Bishop Mark Hanson, the presiding bishop of the Evangelical Lutheran Church in America, lends his voice to the "It Gets Better" project in a new video.
Says Hanson: "Sometimes the words of my Christian brothers and sisters have hurt you. I also know that our silence causes you pain...You are a beloved child of God. Your life carries the beauty and dignity of God's creation...There is a place for you in this world, and in this Church."
Watch, AFTER THE JUMP...